Biosketch
Amit Khera, MD, MSc, FACC, FAHA, FASPC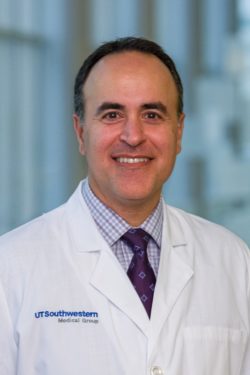 Dr. Khera is aPresident of the American Society for Preventive Cardiology and Professor of Medicine at the University of Texas, Southwestern Medical School in Dallas, Texas where he serves as Director of the Preventive CardiologySection, and holder of the Dallas Heart Ball Chair in Hypertension and Heart Disease.  His clinical and research interests include the primary and secondary prevention of coronary artery disease, focusing on risk assessment and risk factor modification in those with premature and familial disease.
Dr. Khera received his undergraduate degree in American History from the University of Pennsylvania, with magna cum laude honors. He obtained his medical degree from Baylor College of Medicine where he served as class president and was inducted into the Alpha Omega Alpha honor medical society. He completed an Internal Medicine Residency at Brigham and Women's Hospital, Harvard Medical School, followed by a Cardiology Fellowship at the University of Texas, Southwestern Medical Center. He also completed his Masters degree in Epidemiology at the Harvard School of Public Health.
He has published over 100 articles in the field of preventive cardiology and has served on numerouslocal and national committee and leadership rolesfor the American Heart Association (AHA), American College of Cardiology, and American Society for Preventive Cardiology (ASPC).