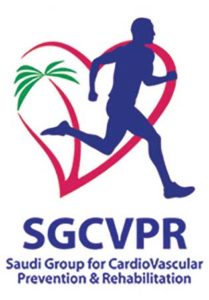 ---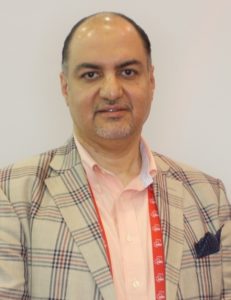 Dr Fahad Alnouri, MD, MSc, FESC, FACC has graduated with an MSc in Preventive Cardiology, with merit for his dissertation, from the Imperial College London 2009. Upon completion of his degree and return to Riyadh, Dr Alnouri set up the first ever Cardiovascular Prevention and Rehabilitation Unit within the Kingdom of Saudi Arabia in order to support coronary heart disease (CVD) patients by providing comprehensive, long-term cardiac rehabilitation (CR) services giving medical evaluations, prescribed exercise, cardiac risk- factor modifications, education, and counseling. This service is also designed to limit the physiological and psychological effects of cardiac illness, reduce the risk of sudden death or re-infarction, control cardiac symptoms, stabilise or reverse the atherosclerotic process, and overall enhance the psychosocial and vocational status of selected patients.
The unit's outpatient clinic is unique in that it is designed to deal with patients and their families, and each patient is seen by a team headed by Dr Alnouri, a dietician, a physical activity specialist, a clinical pharmacist and a health educator nurse at their initial visit. A smoking cessation clinic was also established separately for patients to receive one-on-one counselling on how to quit smoking and receive the appropriate medicinal agents if necessary.
Dr Alnouri's area of interest is Familial Hypercholesterolaemia since it is an underdiagnosed and undertreated disease which has a high prevalence in Saudi Arabia where the consanguineous marriage is a widespread practice and estimated to be 55%. His unit is responsible for the diagnosis of Monogenic Familial Hypercholesterolaemia patients either phenotypically or genotypically and treating them with lipid-lowering drugs or lipoprotein apheresis. The unit also provides counselling for patients affected by this disease and their families.
Membership Affiliations and Activities:
Co-founder and President of the Saudi Group for Cardiovascular Prevention and Rehabilitation in the Saudi Heart Association
Member of Health Education Committee at the Saudi Heart Association
Fellow of the European Society of Cardiology, FESC
Fellow of the American College of Cardiology FACC
Member of the European Association of Preventive Cardiology (EAPC)
Member of the American Society for Preventive Cardiology
Member of the European Atherosclerosis Society
Member of the European Society of Cardiology ESC CONGRESS
ABSTRACT REVIEWING COMMITTEE (2018 and 2019)
Member of the steering committee of the International Lipids Expert Panel (ILEP)
Member of the National Committee for the Prevention of Cardiovascular Disease in Saudi Arabia representing the Ministry of Defence
Lecturing cardiology fellows at Prince Sultan Cardiac Centre Riyadh
Training Cardiac Rehabilitation residents of the Saudi Commission for Health Specialties in Saudi Arabia.
Chairman of the 'Reduce the Risk of Patient Harm from Falls Committee' at the Prince Sultan Cardiac Centre
Assistant director of the Clinical Audit & Effectiveness Department at Prince Sultan Cardiac Centre Riyadh
Member of the National Society for Human Rights in Saudi Arabia
Member of the Judiciary Panel of the Middle East Watches, Jewellery and Pens Awards, Kingdom of Bahrain.
Chairperson and speaker in many National and International Congresses.
In addition to the aforementioned, Dr Alnouri is a freelance writer for many Arabic newspapers and magazines.
Hobbies and Interests:
Reading literature and critiquing, philosophy, biographies and history
Collecting antique and rare fountain pens. His collection comprises of rare pens dated 19th century.