---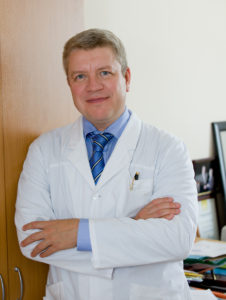 Marat V. Ezhov, MD, PhD, DMSc, Fellow of European Society of Cardiology, Member of American Heart Association, American College of Cardiology, and European Atherosclerosis Society, since 1993 employed by Federal State Budget Institution «National Medical Cardiology Research Center» Ministry of Healthcare of Russian Federation, Moscow, Russia, as a lead researcher. Since 2015 he holds also a position of President of the Russian National Atherosclerosis Society.
Within the framework of his scientific activity he had performed clinical studies with a focus on lipoprotein(a) and apolipoprotein(a) phenotyping in patients with CHD, including long-term prospective data. He has written more than 280 original manuscripts and meeting abstracts (including papers in Atherosclerosis, Journal of Thoracic and Cardiovascular Surgery, Current Opinion in Lipidology, Journal of Clinical Lipidology). His current research interests include the role of lipoproteins in atherogenesis, and familial hypercholesterolaemia in the Russian population.
Since 1997 he serves as a principal investigator, study coordinator, sub-investigator in multiple international clinical trials in lipidology, cardiology, and diabetes mellitus. He participated in the
International Atherosclerosis Research School as a tutor for the last 5 years. He is an active lecturer in the Schools and Workshops on behalf of the Russian National Atherosclerosis Society.